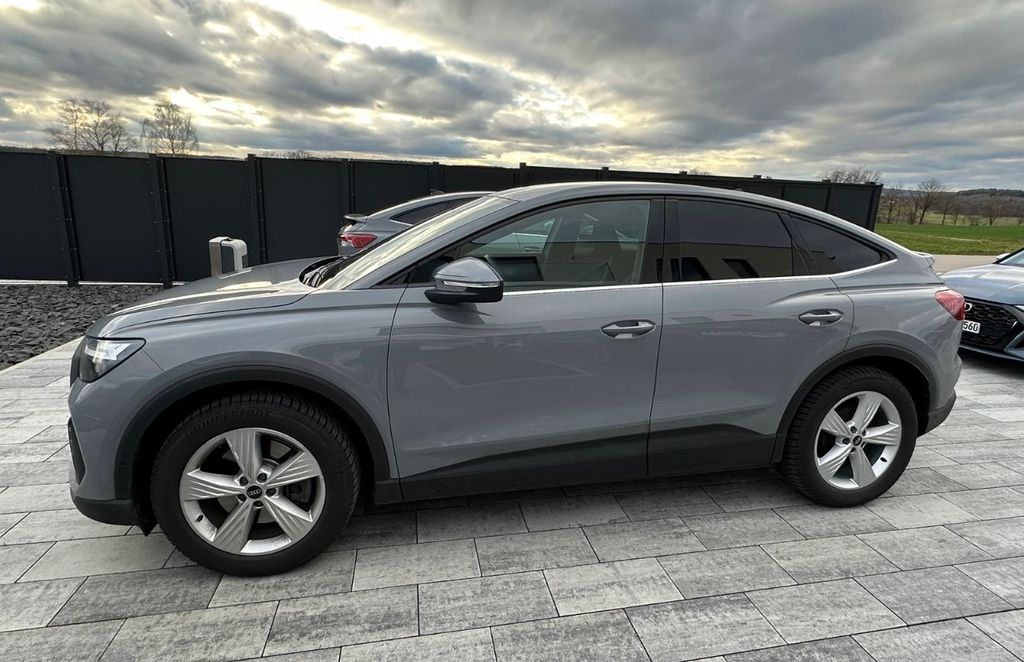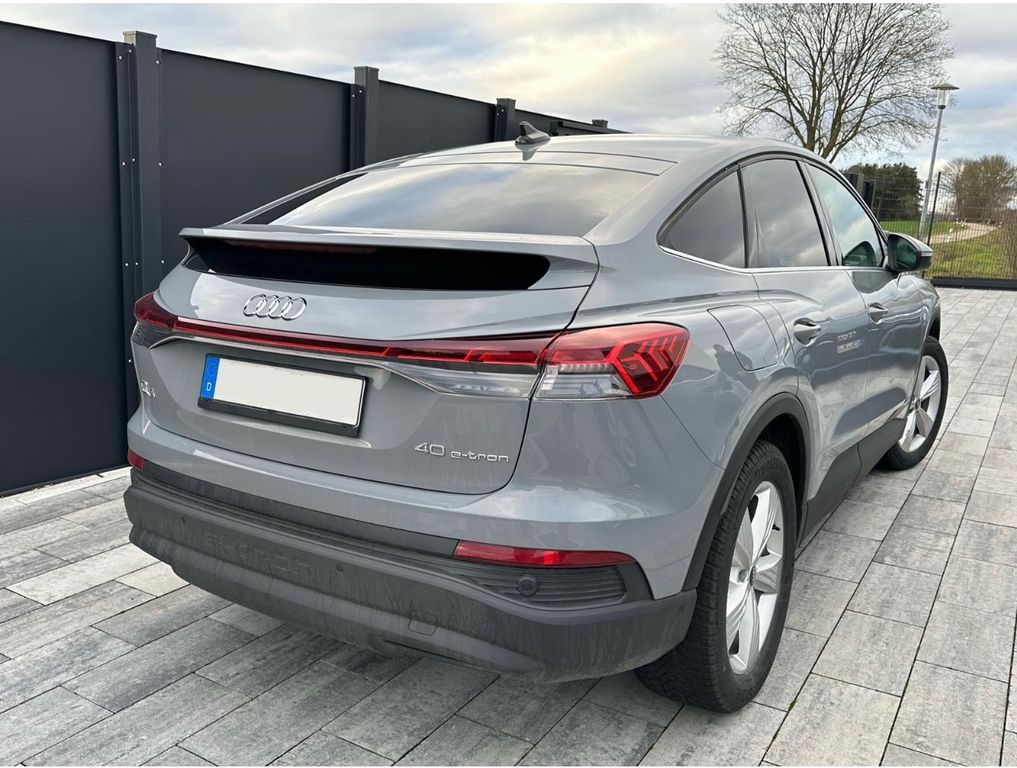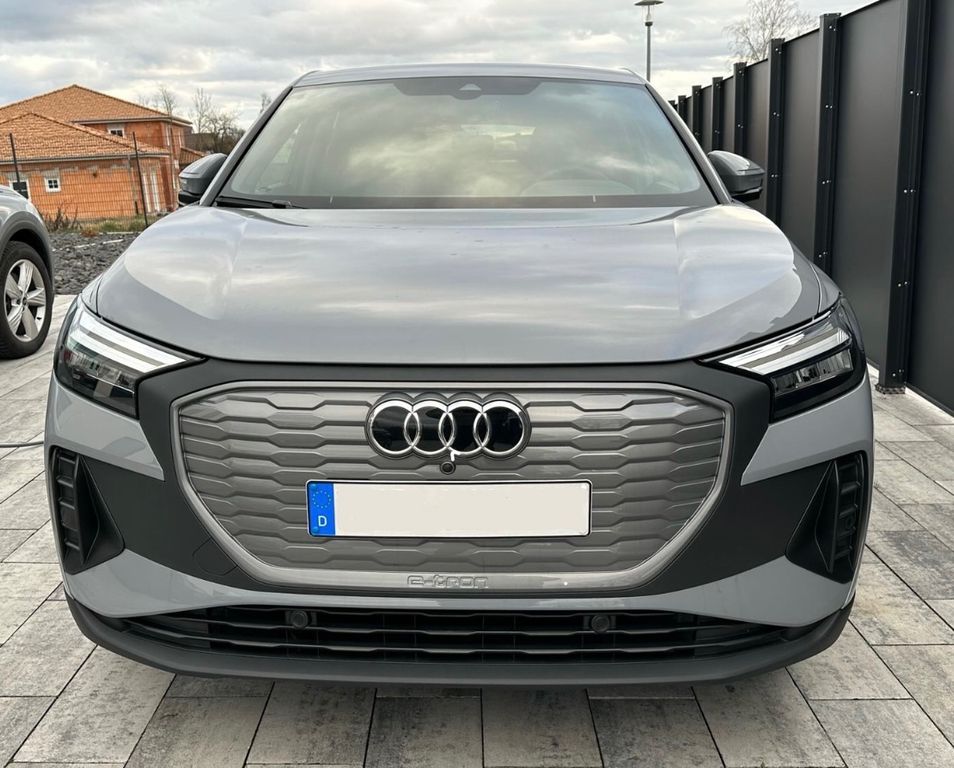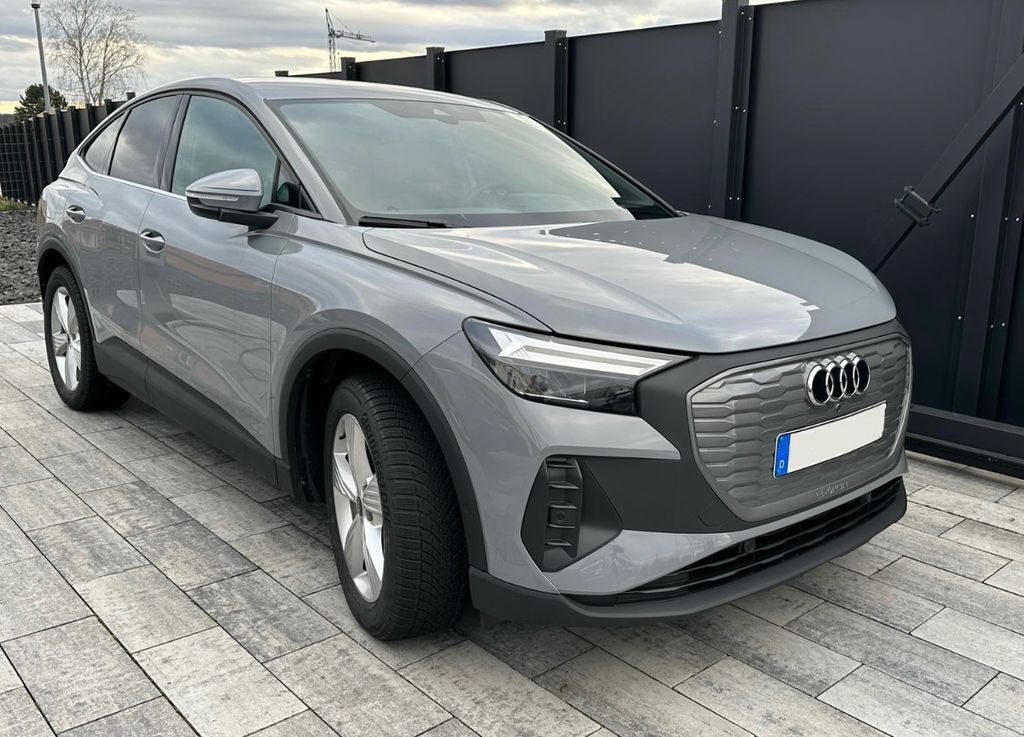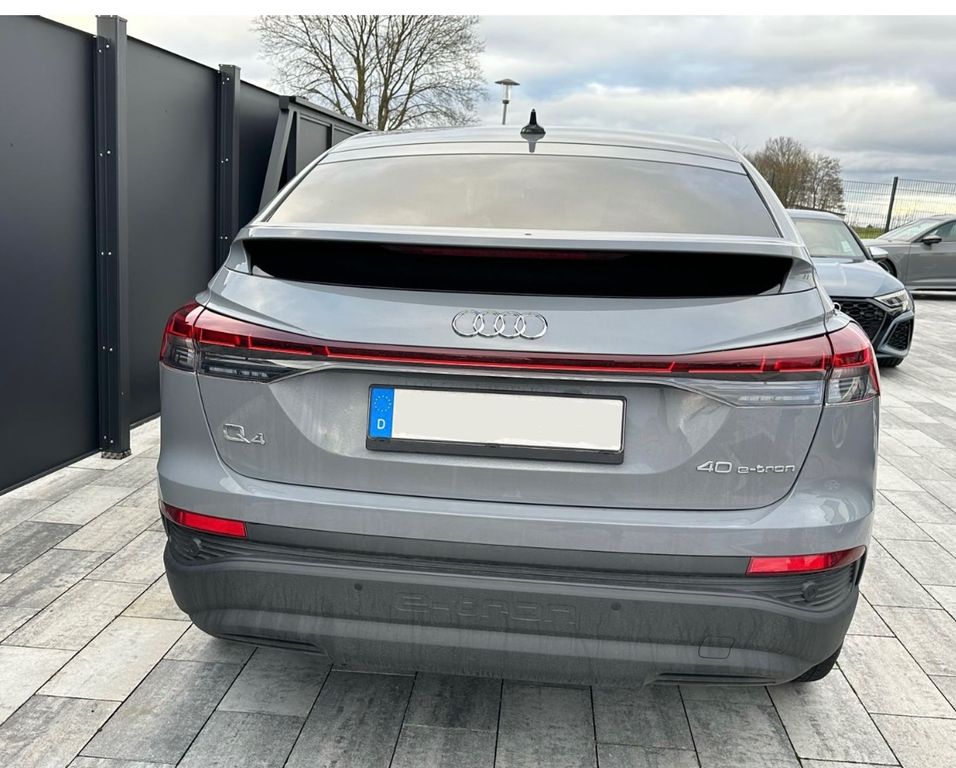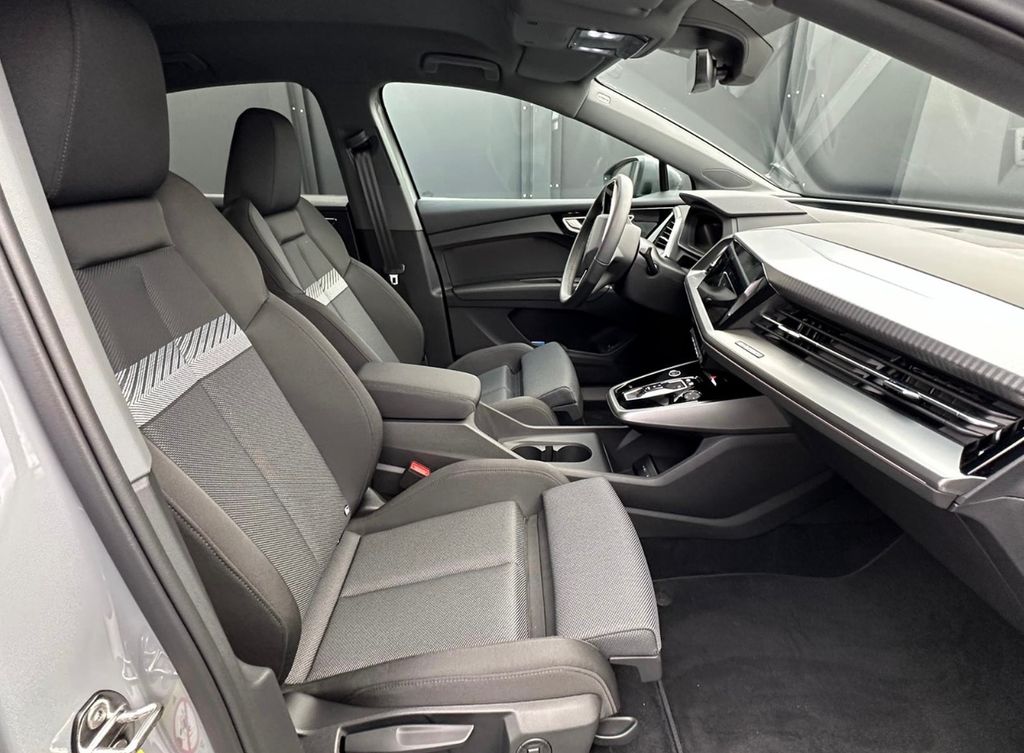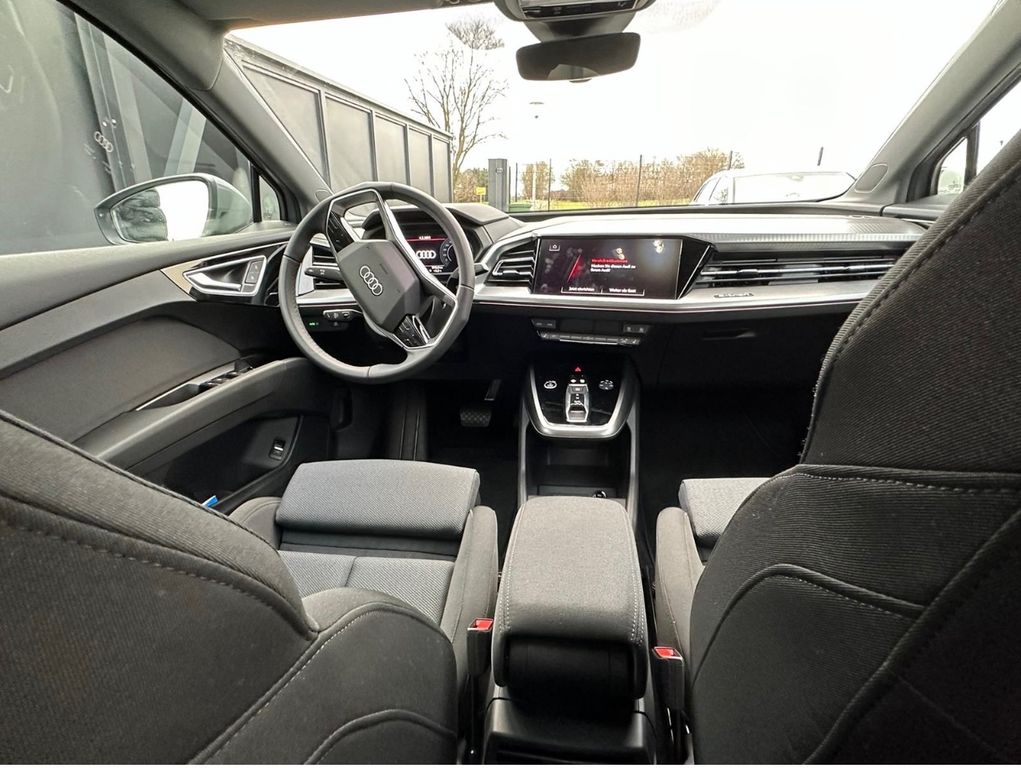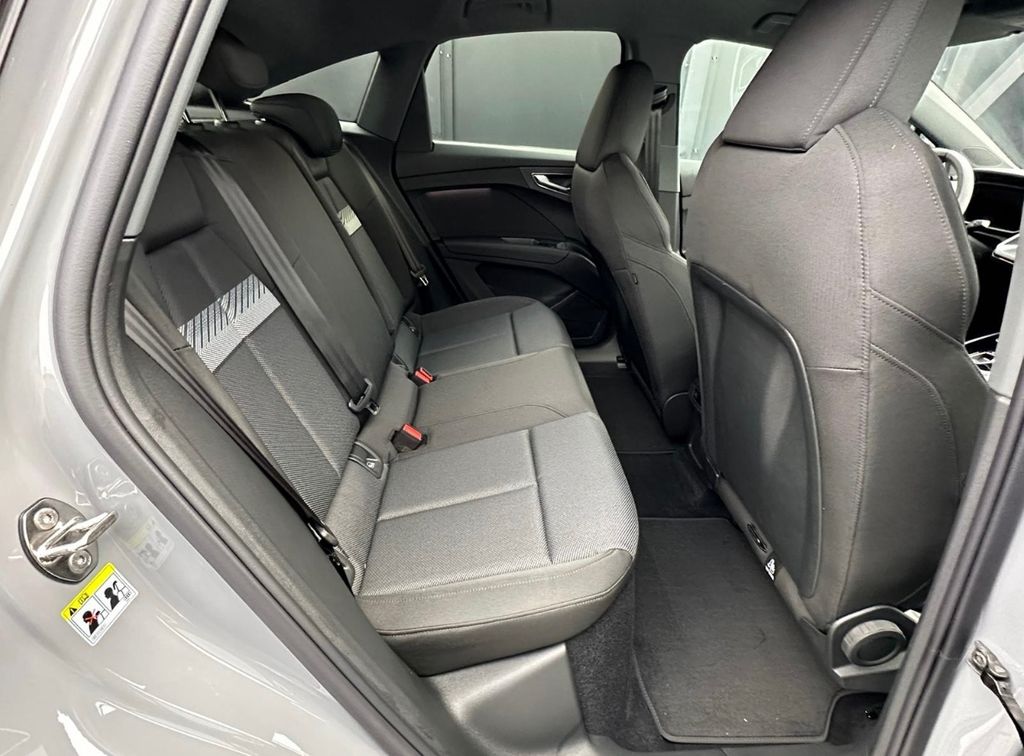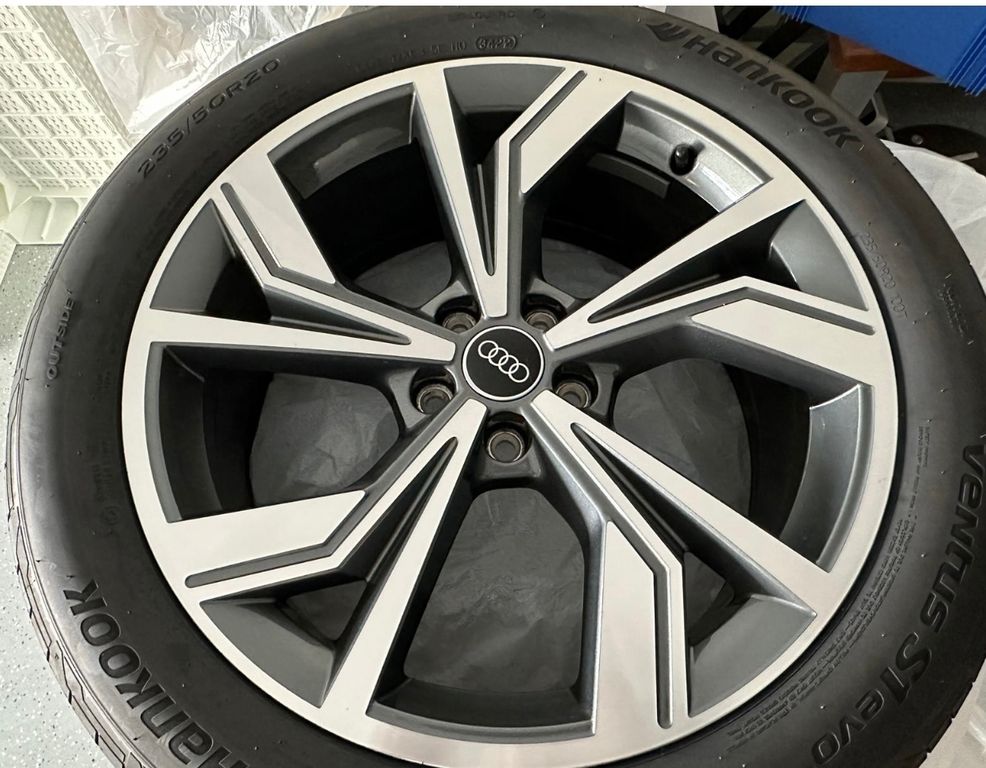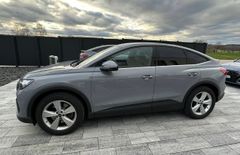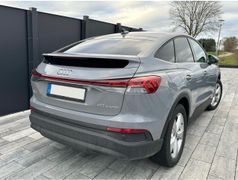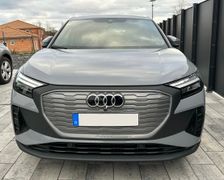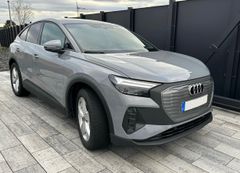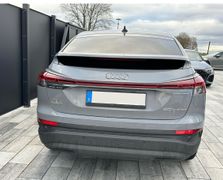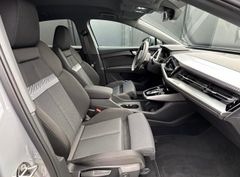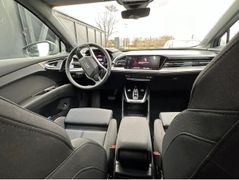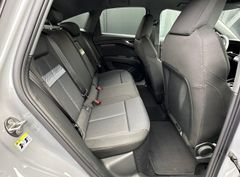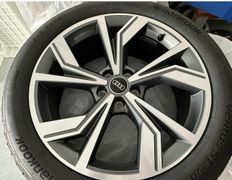 Audi Q4
Q4 e-tron Sportback 40 e-tron 8-fach sofort
49.700 €
41.765 € (Net)
19,00% VAT
---
SUV/Off-road Vehicle/Pickup Truck
Used vehicle
EZ 11/2022
6.700 km
150 kW (204 PS)
Electric
Automatic climatisation, 2 zones
No accident
German version
---
Contact now
Sales contact
---
Further technical data
Environmental sticker
4 (Green)
Number of vehicle owners
1
Air conditioning
Automatic climatisation, 2 zones
Parking assistance
Front, Rear, Camera
Airbags
Front and Side and More Airbags
Manufacturer's color
Kieselgrau
Consumption
0,0 l/100km (Combined)
0,0 l/100km (Urban)
0,0 l/100km (Extra-urban) *
CO2 emissions
0 g/km (Combined)
* The data given are approximate values provided by the offer creator. The values may represent experience with this model or come from other sources.
---
Equipment
ABS
Alloy wheels
Ambient lighting
Arm rest
Auxiliary heating
Bluetooth
Central locking
Digital cockpit
ESP
Electric side mirror
Electric tailgate
Electric windows
Hands-free kit
Heated seats
Immobilizer
Leather steering wheel
Lumbar support
Multifunction steering wheel
Navigation system
On-board computer
Power Assisted Steering
Rain sensor
Sound system
Summer tyres
Touchscreen
Voice control
Winter package
---
Vehicle description
Sonderausstattung:
Assistenz-Paket plus, Audi connect plus (Internetbasierende Dienste), Fahrassistenz-System: Fernlichtassistent, Innenausstattung: Dekoreinlagen Aluminium Konvergenz, Interieur-Paket: Sportsitze, Sitzbezug Stoff, schwarz, Klima-Paket, Komfort-Paket, Kontur / Ambientebeleuchtungs-Paket (plus), LM-Felgen 8x19 (5-Arm, für Winterbereifung), LM-Felgen vorn/hinten: 8x20 / 9x20 (5-V-Speichen, graphitgrau, glanzgedreht), Multi-Media-Interface MMI Navigation Plus mit MMI Touch, Sicherheits-Paket plus, Sitzheizung vorn, Sound-System DSP / Audi Sound-System, Verglasung hinten abgedunkelt (Privacyverglasung)

Weitere Ausstattung:
Airbag Beifahrerseite abschaltbar, Airbag Fahrer-/Beifahrerseite, Antriebsart: Heckantrieb, Audi connect (Notruf- und Assistance-System), Audi connect (Remote / Control), Audi Drive Select, Außenspiegel Wagenfarbe, Dachhimmel Stoff, Elektromotor 150 kW (cont. 70 kW), Fahrassistenz-System: Abbiege-Assistent links, Fahrassistenz-System: Ausweich-Assistent, Fahrassistenz-System: Bremsassistent (Audi pre sense front), Fahrassistenz-System: Spurverlassenswarnung, Fahrassistenz-System: Verkehrszeichenerkennung, Fensterheber elektrisch vorn + hinten, Frontscheibe Klarglas, Fußmatten Velours, Gepäckraumklappe elektr. betätigt (öffnen + schliessen), Geschwindigkeits-Begrenzeranlage, Getriebe für Elektrofahrzeug, Glanz-Paket, Heckleuchten LED, HV-Batterie 55 kWh (Lithium-Ionen), HV-Batterie 82 kWh (Lithium-Ionen), Isofix-Aufnahmen für Kindersitz an Beifahrersitz und Rücksitz, Karosserie: 4-türig, Komfort-Standklimatisierung, Kopf-Airbag-System (Sideguard), Ladedose (AC / DC), Ladekabel mit Typ 2-Stecker (Mode 3), On-Board-Ladegerät (bis 7,2 kW), Radstand 2764 mm, Reifenkontroll-Anzeige, Rücksitzlehne geteilt/klappbar, Seitenairbag vorn, Seitenairbag vorn mitte (Interaktionsairbag), Standard-Fahrwerk, Steckdose (12V-Anschluß) in Mittelkonsole vorn, Stoßfänger Ausführung: Basis, Uni-Lackierung, Wärmeschutzverglasung grün getönt
Abgabe des Fahrzeugs: 28.05.2023

---
Further information on the official fuel consumption and the official specific CO₂ emissions and, where applicable, the electricity consumption of new passenger cars can be found in the "Guide to the official fuel consumption, the official specific CO₂ emissions and the official electricity consumption of new passenger cars", which is available free of charge at all sales outlets and from "Deutsche Automobil Treuhand GmbH" at
www.datgroup.com
.