Autohaus Schülein GmbH
For over 40 years
out of passion & enthusiasm!
Founded January 1, 1980 by owner & managing director Ulrich Schülein.
Schülein Exclusive Automobiles is an international, independent automotive company offering exclusive luxury and sports cars.
At Schülein Exclusive Automobiles you can expect exclusive vehicles from Audi, Porsche, Lamborghini, Maybach, Maserati, Mercedes and many other brands.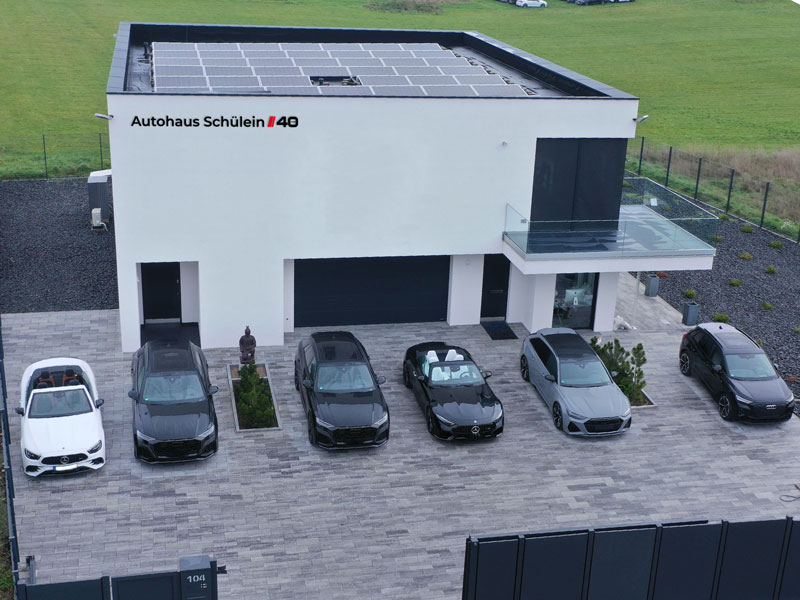 Our company history
Autohaus Schülein GmbH was founded more than 40 years ago in January 1980 by Ulrich Schülein, who is still the company's managing director today.
As a former authorised dealer for the brands
Audi | Volkswagen | Seat
our connection and passion for the group brands still exists.
On our premises you will find an exclusive range of sports cars, electric vehicles and much more.
We would like to invite you to see our vehicles for yourself!
Make an appointment via our contact form or feel free to give us a call.
We look forward to seeing you!
Your car dealer Schülein
+49 (0)9857 318982789
Write an email